FALL LEARNING SERIES: DR. JEFFREY MAROTTA
Gambling & Criminal Justice System in Oregon
"Gambling & the Criminal Justice System in Oregon"
CEUs for this session were completed on November, 13, but you can still view this session on-demand until December 31. 
Other Resources Shared During the Presentation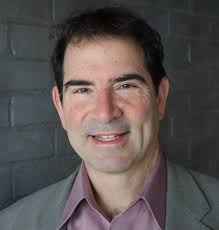 Jeffrey Marotta, PhD serves as President and Senior Consultant with Problem Gambling Solutions.  Dr. Marotta is an internationally known expert in the area of problem gambling service development with over 100 publications and national presentations. Dr. Marotta brings a unique knowledge and skill set to PGS from his experience as a Clinical Associate Professor and researcher, an Internationally Certified Gambling Counselor-II, and a state administrator. From 2000 – 2007, Dr. Marotta developed and directed Oregon Problem Gambling Services. Since the founding of the company, Dr. Marotta has assisted with the development of programs and policies to address problem gambling in multiple jurisdictions. 
This workshop will focus on the interplay between gambling disorder and the Oregon criminal justice system.  The workshop will include a presentation describing two recent investigations conducted within the Oregon Department of Corrections to examine the prevalence of problem gambling among Oregon Department of Corrections adult inmates and among youth offenders within Oregon Youth Authority housing facilities.  Next, we will hear from two individuals in recovery from a gambling disorder that committed gambling related crimes and had vastly different experiences within two Oregon judicial courts.  Their firsthand accounts of how gambling related offenses are handled within the court system will be used to discuss program and policy development to address the interplay between gambling disorder, crime, and criminal justice.