March 2021 PGS Treatment Learning Series
March 1-18. Practical topics. 13 CEUs. Attend live or on demand.
Please Take the Series Evaluation!
NOTE! We do not automatically send you CEUs. Because of online learning, we use evaluations to verify attendance and to be in compliance with ethical principles. 
Whether you attend live or on demand, please note that you MUST complete an evaluation for EACH session you wish to earn CEUs. Evaluations are located on each session page following the live training (click the session link(s) above for which you want to complete an evaluation. Once you complete the evaluation for each session, that session's CEU information will be emailed to you. (If you don't receive the email, please check your spam/junk folder. Contact Julie Hynes with questions: julie at oregoncpg dot org.)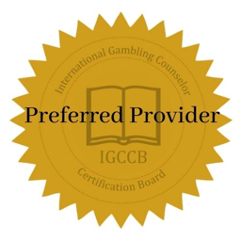 We are thrilled to co-host the 2021 March PGS Treatment Learning Series alongside Oregon Problem Gambling Services. These sessions are meant to fit into your very busy schedules, and are chock full of practical tools and resources to meet clinical and community outreach needs!
The series is approved for 13 continuing education units through the International Gambling Counselor Certification Board and the Mental Health & Addictions Counselor Certification Board of Oregon.
Take courses live, and/or learn on demand! 
Only $50 for the full series. Registration is FREE for Oregon providers, sponsored by Oregon Problem Gambling Services.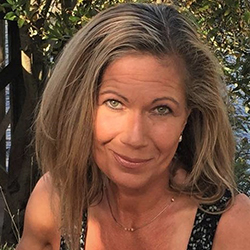 Kitty Martz, CGRM, CGAC-II, MBA
Hope Program Manager & Vice President of Voices of Problem Gambling Recovery, Inc.
SMART (Self Management And Recovery Training) Recovery Fundamentals in Disordered Gambling Recovery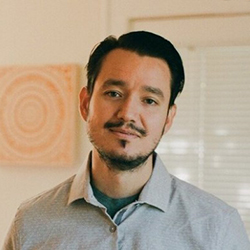 Julio Iñiguez, LMFT, CGAC-II, CADC-I
Clinical Consultant, Bridgeway Problem Gambling Program & Private Practitioner
Engaging Latinx Communities Impacted by Gambling Disorder; Trauma & Body in Gambling Disorder Treatment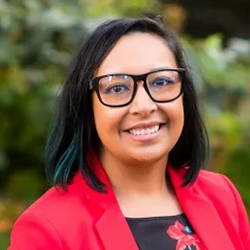 Alexis DeLeon, PhD
Assistant Professor, Lewis & Clark College Graduate School of Education and Counseling
Engaging Latinx Communities Impacted by Gambling Disorder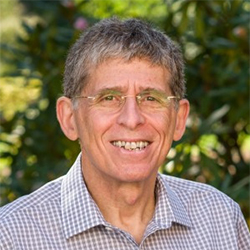 Rick Berman, LPC, CGAC-II
Adjunct Faculty, Lewis & Clark College Graduate School of Education and Counseling
The Challenge of Addressing Problem Gambling in a Double Pandemic: COVID-19, Opioids and Problem Gambling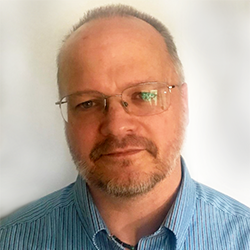 John Ackley, CADC-II, CGAC-II
Problem Gambling Counselor at Bridgeway Recovery Services
"The Final Bet" – Tracking the progression of Addictive Gambling Behaviors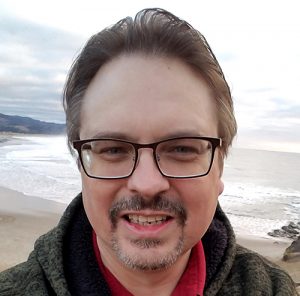 David Corse, LPC, ACS, CGAC-II, CADC-III
Treatment and Recovery Specialist, Oregon PGS
Facilitator, Oregon Roundtable Discussion on Opioids & Problem Gambling
Monday, March 1 from 1-3 pm PT (4-6 pm ET)
Kitty Martz, CGRM, CGAC-II, MBA:
SMART (Self Management And Recovery Training) Recovery Fundamentals in Disordered Gambling Recovery

Wednesday, March 3 from 9-11 am PT (12-2pm ET)
Julio Iñiguez, LMFT, CGAC-II, CADC-I & Alexia DeLeon, PhD:
Engaging Latinx Communities Impacted by Gambling Disorder

Monday, March 8 from 1-3pm PT (4-6pm ET)
John Ackley,  CADC-II, CGAC-II
"The Final Bet" – Tracking the Progression of Addictive Gambling Behaviors
Wednesday, March 10 from 9-11am PT (12-3pm ET)
Julio Iñiguez, LMFT, CGAC-II, CADC-I
Trauma & Body in Gambling Disorder Treatment
Monday, March 15 from 1-3pm PT (4-6pm ET)
Rick Berman, LPC, CGAC-II
The Challenge of Addressing Problem Gambling in a Double Pandemic: COVID-19, Opioids and Problem Gambling
Wednesday, March 17 from 2-4pm PT 
David Corse, LPC, ACS, CGAC-II, CADC-III
Oregon Roundtable Discussion: Opioids and PG in the Oregon PGS System
Thursday, March 18 from 3-4pm PT (6-7pm ET)
David Corse, LPC, ACS, CGAC-II, CADC-III
Learning Series Recap & Next Steps