March 2021 PGS Treatment Learning Series
Engaging Latinx Communities Impacted by Gambling Disorder 
Wednesday, March 3 from 9-11am PT
Viewing for this recording expired on May 8, 2021.
Because of online learning, we use evaluations to verify attendance and to be in compliance with ethical principles. Please complete the session evaluation below and, if seeking CEUs for this session, include your email address. The CEU link will be emailed to you. (If you don't see an email from Oregon Council on Problem Gambling, please check your spam/junk folder.) This session is approved by the International Gambling Counselor Certification Board and the Mental Health and Addictions Certification Board of Oregon for 2 CEUs.
Your responses are confidential and maintained separately from your name and email address.
Please note that the evaluation is easiest completed on a computer and not a mobile device.
This session will discuss how to bridge the gap for Latinx communities impacted by gambling through the engagement process. Latinx communities are being impacted by gambling at alarming rates throughout the U.S. In some states, Latinx communities are gambling more than their counterparts, White, African American, etc. communities. There are many barriers in accessing treatment for Latinx communities, and even more for those impacted by gambling. To date, there are no culturally specific engagement models for Latinx gamblers and their families. This can lead to those seeking services for gambling, who also identify within the Latinx community, to choose not to engage in services. This training will present the challenges, lessons learned, and successes and failures Latinx treatment providers have faced when trying to engage their communities in treatment services. This training focuses specifically on the importance of successfully engaging Latinx people seeking gambling treatment with the understanding that traditional Western models are not always effective with this population. The engagement model illustrates how to expand the engagement process to better establish rapport, relationship, and trust, prior to enrollment and the treatment process. This session will highlight how the engagement process for treatment services looks differently for Latinx communities as opposed to traditional, Western models that effectively serve the majority and exclude services for Latinx communities. Participants will learn new and innovative strategies for engaging Latinx communities in the engagement process before treatment even begins. The presenters will introduce their engagement model for Latinx communities impacted by gambling and attendees will engage in an interactive, discussion-based presentation. Participants will also engage in an experiential activity related to engaging Latinx families in the gambling treatment process for this presentation.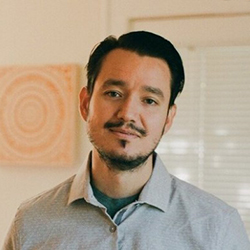 Julio Iñiguez, LMFT, CGAC-II, CADC-I is the Clinical Supervisor for the Gambling Treatment Programs at Bridgeway Recovery Services in Salem, Oregon. Julio brings a systemic, culturallyinformed, and trauma-informed perspective to improving Gambling Treatment Services as a therapist, clinical supervisor and program administrator. He completed his education in Marriage and Family Therapy at Lewis & Clark College in 2014. He has been working in the Problem Gambling field since 2013 has focused on working with families and Latino communities. He worked at Adelante, a culturally specific services program for Latinos with addictions, including Gambling Disorder, where he learned specific ways of engaging Latino clients. Julio has completed the Sensorimotor Psychotherapy Level 1 training and brings knowledge of treating trauma through working with the body to the Problem Gambling field. He has presented at National and Regional conferences on working with families in gambling treatment. Julio is part of the multicultural Advisory Committee on Problem Gambling Services for Oregon Health Authority and is on the Latino Advisory Board for the Evergreen Council on Problem Gambling.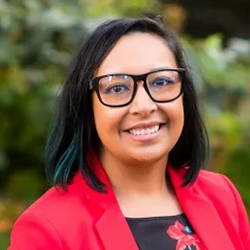 Alexia DeLeon, PhD is an Assistant Professor and Program Director at Lewis & Clark College in the Professional Mental Health–Addictions Specialization program. She was the founding director of the Lewis & Clark Latino Problem Gambling Services program. She has been involved in providing treatment for those struggling with addiction for many years. Her research interests include the intersection of communities of color and addictions counseling, social justice and diversity related education and pedagogy, and the experiences of Latina supervisors. Her current clinical work includes working with those impacted by addiction and gambling related issues.