"SMART (Self-Management And Recovery Training) Recovery Fundamentals in Disordered Gambling Recovery" 
Monday, March 1 from 1-3pm PT and on demand
On-Demand Recording
Viewing for this recording expired on May 8, 2021.
Slide Deck and Other Resources 
Complete the evaluation below in order to receive CEUs. Your CEU link will be emailed to you following completed evaluation.
Your responses are confidential and maintained separately from your name and email address.
Please note that the evaluation is easiest completed on a computer and not a mobile device.
Come look through a gambling recovery lens as we discuss the four themes of SMART Recovery (staying motivated, managing triggers, handling thoughts/feelings/behaviors, and living a balanced life), complete a Cost Benefit Analysis around gambling, practice an "ABC," create a lifestyle balance pie and touch on CRAFT (Community Reinforcement and Recovery Training) basics (the Friends and Family counterpart to SMART).  Attendees will be able to offer information to your gambling clients who may benefit from a secular alternative to other community support programs … you may even come away from this workshop-structured presentation with new skills that you find helpful in your own life! Kitty is well known in the field as an engaging, witty, and irreverent presenter – you won't want to miss this session.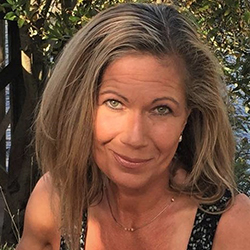 Kitty Martz, CGRM, CGAC II, MBA manages the Portland-based HOPE Program, a division of Voices of Problem Gambling Recovery, which offers free peer services to individuals experiencing disordered gambling and their significant others.  As an advocate against government-sponsored gambling, Kitty is active in creating legislation that limits availability of online lottery products. Her personal mission is to reduce addiction-related stigma and create awareness around 12-Step alternatives including SMART Recovery and CRAFT (Community Reinforcement and Family Training). Kitty has facilitated the largest in person SMART Recovery meeting in Oregon for several years and has found its cognitive behavioral therapy principles to resonate well with the gambling recovery peers she supports in her mentoring work.