The Challenge of Addressing Problem Gambling in a Double Pandemic: COVID-19, Opioids and Problem Gambling
Monday, March 15 from 1-3pm PT
Recording
Viewing for this recording expired on May 8, 2021.
Because of online learning, we use evaluations to verify attendance and to be aligned with ethical principles. Complete the evaluation below and, if seeking CEUs for this session, include your email address. The CEU link will be emailed to you. (If you don't see an email from Oregon Council on Problem Gambling, please check your spam/junk folder.)
Your responses are confidential and maintained separately from your name and email address.
Please note that the evaluation is easiest completed on a computer and not a mobile device
ndividuals who are in Opioid Use Disorder treatment have very high rates of gambling problems. Paradoxically, individuals who are in treatment for Gambling Disorder have relatively low rates of opioid-related problems. This presentation looks at the connections between Problem Gambling and Opioid Use Disorder and how the COVID-19 pandemic is impacting both the opioid crisis and gambling.
Objectives:
Participants will learn to use the Prevention Paradox as a framework for viewing the relationship of Problem Gambling and Opioid Use Disorder
Participants who are Problem Gambling professionals will learn a minimum of three pieces of information that can inform their discussions about Problem Gambling with Opioid Use Disorder treatment professionals
Participants who are Problem Gambling professionals will be encouraged to re-examine their professional role in light of the opioid epidemic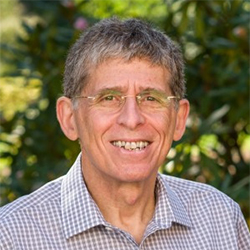 Rick Berman, LPC, CGAC-II is an adjunct faculty member at Lewis & Clark College Graduate School of Education and Counseling and is an active member of Voices of Problem Gambling Recovery. He has more than two decades of experience in the field of problem gambling as a therapist, clinical supervisor, counselor educator and administrator. Berman has delivered presentations at regional and national behavioral health conferences in the U.S. and Canada. His background also includes extensive experience working in outpatient, residential and hospital-based Substance Use Disorder treatment programs and drug courts and also in mental health treatment settings.