"The Final Bet" – Tracking the Progression of Addictive Gambling Behaviors
Monday, March 8 from 1-3pm PT (4-6pm ET)
There are common elements of the addictive cycle that re-enforce and build on themselves, leading to ever increasing degrees of severity of behaviors, eventually culminating for many clients in the actual need to "bet" their lives as their need for more and more risk continues to escalate.
Objectives:
Participants will learn about the cycle of addiction as it applies to problem gambling behavior
Participants will learn how to identify deeper life processes that follow the addiction cycle pattern
Participants will learn strategies for working with the progressive and pervasive nature of these deeper cycles of gambling addiction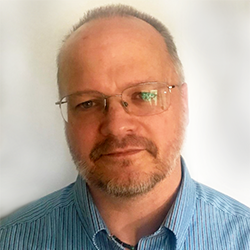 John Ackley, CADC-II, CGAC-II has been in the addictions field as a counselor for 15 years, with the first 9 working in corrections in a variety of settings. John then transitioned into working exclusively with individuals with gambling disorder for the past 5 years, receiving the benefit of concentrated education via Richard Johnson, MA, CADC II, CGAC II, BACC.