We Are Hiring!
Organizational Mission:
To promote the health of Oregonians through supporting efforts to minimize gambling-related harm.
POSITION OVERVIEW:
Summary:
The Executive Director is the key leader of the Oregon Council on Problem Gambling, with overall strategic and operational responsibility for the Council's administration, strategic plan and execution of its mission. Other key duties include revenue building, education and community outreach. The position reports directly to the Chair of the Board of Directors.
Background:
The Oregon Council on Problem Gambling is a small 501(c)3 non-profit serving as the State Affiliate to the National Council on Problem Gambling.  Currently, the Oregon Council on Problem Gambling administers a problem gambling workforce development grant from the Oregon Health Authority, with an average annual budget of $160,000, research projects with an average annual budget of $100,000, and engages in non-contracted activities such as training and advocacy, that align with the organization's mission.  Due to the current size of the organization, the Oregon Council on Problem Gambling does not have a physical office and staff are contracted.  
The Executive Director position is a part-time (0.5 FTE) remote position for an independent contractor. With successful capacity building and a desire by the Executive Director and the Board of Directors, the Executive Director position may evolve into a salary position with an option to work in a rented physical office location.
 GENERAL RESPONSIBILITIES:
Board Governance

: Works with board to fulfill the organization mission to promote the health of Oregonians by supporting efforts to minimize gambling related harm.
Responsible for leading the Oregon Council on Problem Gambling in a manner that supports and guides the organization's mission as defined by the Board of Directors.
Responsible for communicating effectively with the Board and providing, in a timely and accurate manner, all information necessary for the Board to function properly and to make informed decisions.
Financial Performance and Viability: Develops resources sufficient to ensure the financial health of the organization.
Responsible for the fiscal integrity of the Oregon Council on Problem Gambling, to include submission to the Board of a proposed annual budget and quarterly financial statements, which accurately reflect the financial condition of the organization.
Responsible for fiscal management that generally anticipates operating within the approved budget, ensures maximum resource utilization, and maintenance of the organization in a positive financial position.
Responsible for revenue expansion and developing other resources necessary to support the Oregon Council on Problem Gambling's mission.
Organization Mission and Strategy: Works with board and partners to ensure that the mission is fulfilled through programs, strategic planning and community outreach.
Responsible for implementation of the Oregon Council on Problem Gambling's programs that carry out the organization's mission.
Responsible for strategic planning and implementation.
Responsible for the advancement of the Oregon Council on Problem Gambling's mission by being active and visible in international, national, and local communities and by working closely with other professional, civic and private organizations.
Organization Operations & Sustainability. Oversees and implements organizational resources to ensure that the operations of the organization are viable and appropriate.
Responsible effective administration of the Oregon Council on Problem Gambling operations.
Responsible for the identification, hiring and retention of competent, qualified contractors.
Responsible for signing all notes, agreements, and other instruments made and entered into and on behalf of the organization.
ACTUAL JOB RESPONSIBILITIES:
Planning and operation of annual budget.
Establishing employment and administrative policies and procedures for all functions and for the day-to-day operation of the nonprofit.
Serving as the Oregon Council on Problem Gambling's primary spokesperson to the organization's constituents, the media and the general public.
Establish and maintain relationships with various organizations throughout the nation and state and utilize those relationships to strategically enhance the Oregon Council on Problem Gambling's Mission.
Report to and work closely with the Board of Directors to seek their involvement in policy decisions, revenue strategies and increase the overall visibility of the Oregon Council on Problem Gambling throughout the State and U.S..
Manage contracts and collaborate with funders
Strategic planning and implementation.
 Oversee organization Board and committee meetings.
 Oversee marketing and other communications efforts.
 Review and approve contracts for services.
Serve as the principal contact of the Council with the National Council on Problem Gambling.
 Other duties as assigned by the Board of Directors.
MINIMAL QUALIFICATIONS:
Bachelor's degree
Transparent, mission-driven and high integrity leadership
Nonprofit management experience
Solid, hands-on, budget management skills, including budget preparation, analysis, decision-making and reporting
Strong fluency in business-related software such as Microsoft Office Suite and WordPress
Strong organizational abilities including planning, delegating, program development and task facilitation
Ability to convey a vision of the Oregon Council on Problem Gambling's strategic future to board, stakeholders, volunteers and donors
Knowledge of revenue enhancement strategies and donor relations unique to nonprofit sector
Skills to collaborate with and motivate board members and other volunteers
Strong technical writing and knowledge translation skills
Strong oral communication and public speaking skills
Ability to interface and engage diverse volunteer and donor groups
Demonstrated ability to oversee and collaborate with board and key stakeholders
PREFERRED QUALIFICATIONS:
Five years direct experience effectively working with volunteer Board of Directors
Five years contract management including drafting, negotiating, and performance managing of primary and secondary (sub-) contracts
Demonstrated experience with successful revenue building strategies and donor relations
Demonstrated experience in financial record keeping and preparing financial data for the preparation of IRS reporting, including reporting of contractor incomes
Demonstrated experience in budgeting and managing fiscal performance to budget
Demonstrated knowledge of the gambling industry
Demonstrated knowledge of prevention and treatment for individuals and family members with gambling problems
Demonstrated knowledge of various basic and applied research strategies
Demonstrated experience preparing and providing testimony for the state legislative process
Demonstrated experience in preparation and delivery of presentations to various audiences ranging from the general public to professionals

.

Demonstrated experience with web site development and management
Compensation:
Commensurate with experience and other qualifications.
Position is open until filled.
APPLY HERE!
 TO APPLY: Submit resume/CV below by 5:00pm PT May 28, 2021.
Submissions will be reviewed by June 1, 2021.  Questions? Contact julie at oregoncpg dot org, the current Executive Director.
Staff and Board of Directors
The Oregon Council on Problem Gambling, a 501(c)(3) nonprofit organization, is governed by a Board of Directors. Each director serves a three-year term and is eligible for re-election by the Board. Interested in serving on the NCPG board? Please complete an application. Complete applications will be reviewed by the board. Preference will be given to individuals who are Black, Indigenous, or other People of Color.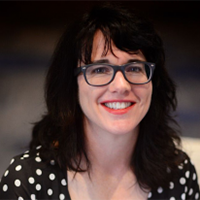 Julie Hynes, MA, RD, CPS
Executive Director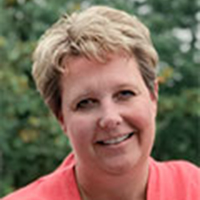 Greta Coe, CPS
Chair
Problem Gambling Services Manager, Oregon Health Authority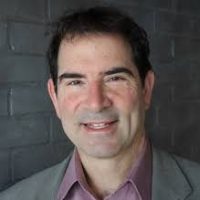 Jeffrey Marotta, PhD
Treasurer
President and Senior Consultant of Problem Gambling Solutions, Inc.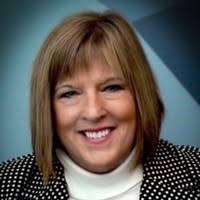 Stacy Shaw
Secretary
Director of Corporate Social Responsibility, Oregon Lottery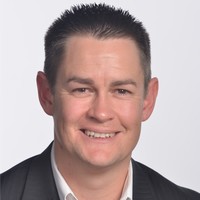 Jason Brandt
Director
President and CEO, Oregon Restaurant & Lodging Association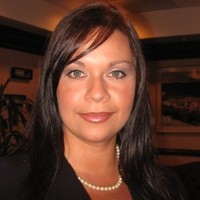 Alicia McCauley
Director
Executive Director, Cow Creek Gaming & Regulatory Commission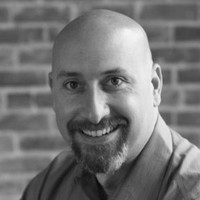 Justin Martin
Director
CEO, Perseverance Strategies, Inc.
Kitty Martz, CGRM, CGAC II, MBA
Director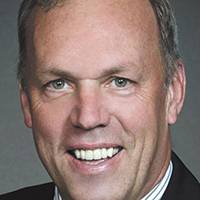 The Honorable Roger Nyquist
Director
Linn County Board of Commissioners